"Reliable, luxury airport car service in the States"
Are you constantly on-the-go and traveling by plane? Well, look no further! Because we are offering the luxurious and competitive airport car service around the States. We provide safe and reliable car service to and from all major airports in New York, and other States. Furthermore, we utilize real-time flight tracking information. It helps us to ensure that you have a professional chauffeur waiting for you upon your arrival.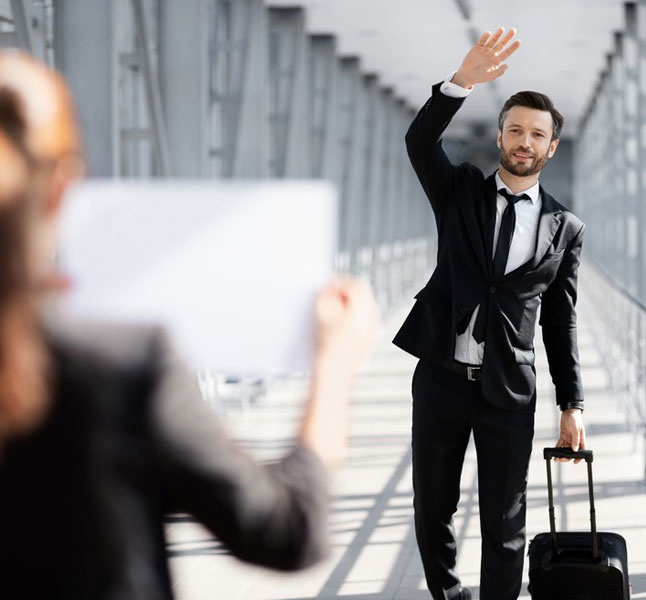 Meet & Greet
ESL Limousine provides Meet and Greet service on airport transfer services.  Our chauffeurs can receive you at the baggage claim, or can also pick you inside the terminal. Your choice is our priority. Our experienced, and courteous chauffeur will receive you with your personalized name sign in our Meet & Greet Service. So that you can easily identify him. Besides, you will be assisted every step of the way during your journey through the airport. The chauffeur will carry your luggage to your most luxury booked limo. We cater to all your special requests as no detail is too small for us. Be it Coke or Pepsi, newspapers, magazines, bottled water, mints, or Wi-Fi service. Feel confident that your ESL chauffeur will make your ride safe, comfortable and hassle-free.
Greeter Service
Our major goal is to simplify your airline experience at nyc airports or any other airport. By providing smooth and time saving passage throughout the airport. Airport travel can be stressful with long lines, and tons of luggage. The airport is probably the last place you want to spend your time in. However, our greeter will personally assist you throughout your airport trip. From departure/arrival to the baggage claim, and afterwards escorting you from the terminal to your luxurious limo. The airport greeter service at ESL Limousine is highly appreciated by all our loyal customers. With our good coordination between the dispatch team, professionally trained chauffeur, and our highly experienced greeter. Our Greeter Service is known to be one of the best to provide a luxurious and memorable experience.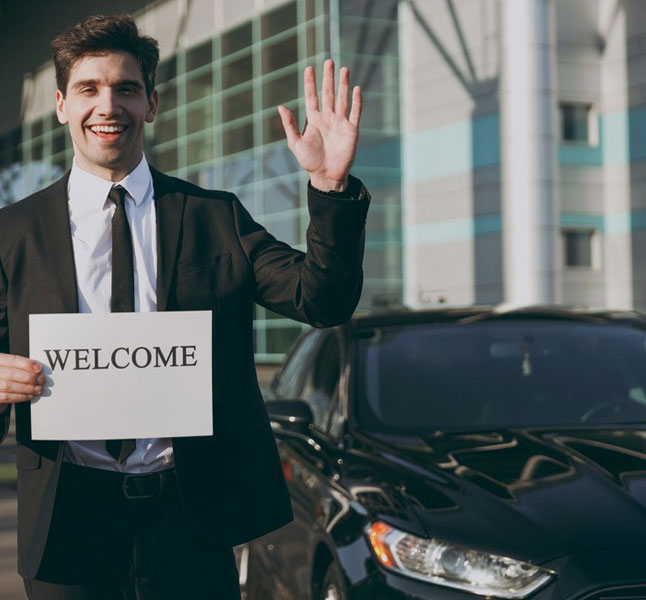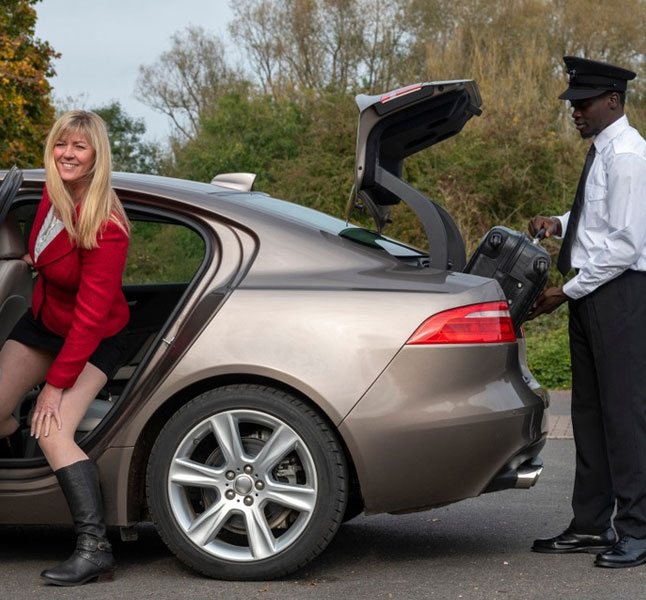 Curbside Pick up Service
We offer curbside pick up service at all airports across the States. Airport traveling can be stressful enough. But with our Curbside Pick up Service, getting to and from airports will be a breeze of air for you. The chauffeur will be onsite, coordinating with our dispatch team to receive you from the exact location you desire. Be it any terminal or gate. Your reserved luxury limo ride will be waiting for you in the parking area. Once baggage and security procedure is completed. You will be escorted through lesser crowded areas to the gate or an airport lounge. This experience specifically expands greatly from a traditional meet & greet. Simultaneously, you will also avoid going through the parking garages to get to the vehicle with your chauffeur.
FREQUENTLY ASKED QUESTIONS