Limo Services in New York
New York City is one of the biggest, and busiest cities in the world. ESL Limousine is an expert at finding the quickest and safest routes. To get you to your desired destination in this busiest city. When traveling to or from Manhattan, Brooklyn, Bronx, and Staten Island, in the hectic traffic. Hiring a Black Car Limousine Service is almost unavoidable. Take a ride from one of the reliable limousine services in NY City that is ESL Limousine. And enjoy the best ride in town. We are offering limo services to airports in New York. That can take you through one of New York's bustling airports to your destination. Your personal chauffeur will be waiting for you at the parking area. Holding a sign bearing your name, ready to help you with your luggage. ESL limousine services nyc has covered the bustling airports, and private jet terminals.
"Corporate Customers"
Our corporate customers mostly get the New York City limo service for the best airports in New York. Like John F. Kennedy International (JFK), LaGuardia Airport (LGA), Westchester County (HPN), and Buffalo Niagara International (BUF). ESL has highly trained chauffeurs for the best Black Car Limousine Service. Who can provide greeter service, curbside pick-up, meet and greet or any customized service you like. Our limousine service for airports in New York includes luxury sedans, SUVs, sprinter vans, and coach buses. Additionally, we offer complimentary amenities to all our customers e.g. bottled water, fresh mints, daily newspaper, and Wi-Fi services. As it is our top priority to keep you at comfort and luxury.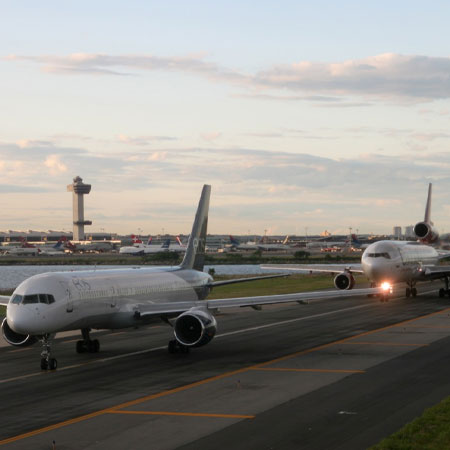 John F. Kennedy International (JFK)
John F. Kennedy International Airport is the main international airport serving over 70 airlines in New York City. The airport is the busiest of the six airports in the New York airport system. The 13th-busiest airport in the United States. And also the busiest international air passenger gateway into North America. Our Corporate Customers are choosing JFK to avail the most Luxurious Airport Car Service for Meet & Greet and Curbside Pickup.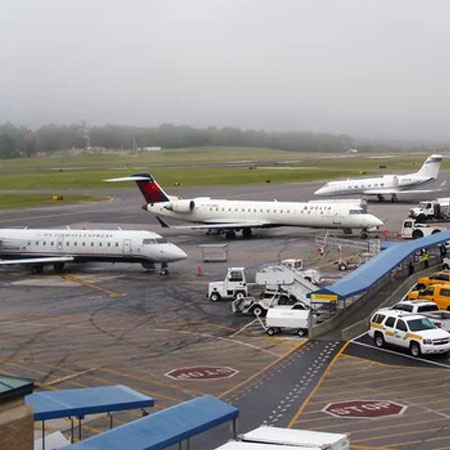 Westchester County (HPN)
Westchester County Airport is a county-owned airport in Westchester County, New York, located northeast of White Plains. It is a busy airport that serves five airlines. Including regional code-sharing affiliates with scheduled flights for their major airline partners, to sixteen destinations throughout the States.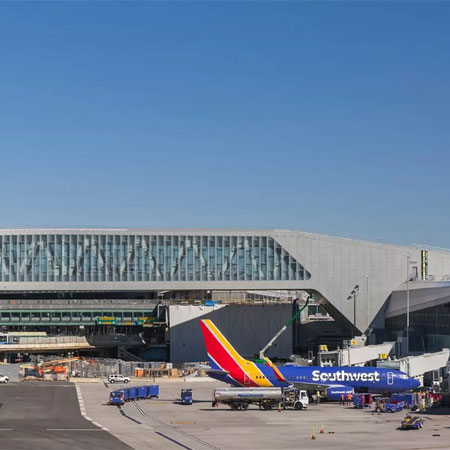 LaGuardia Airport (LGA)
LaGuardia Airport is a civil airport in East Elmhurst, Queens, New York City. It is one of the main airports in New York, with four terminals and two 7000ft runways. Although a small airport, it is popular due to its prime location in Manhattan. It caters to many well renowned airlines such as US Airways and JetBlue. Along with some of the top vacation destinations such as the Bahamas, Aruba and Bermuda.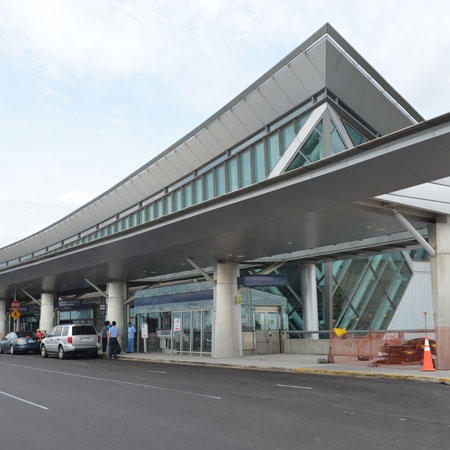 Buffalo Niagara International (BUF)
The Buffalo Niagara International Airport (BUF) is the third busiest airport in the state of New York. And the busiest outside of the New York City metropolitan area. BUF covers more than a hundred flights per day, serving domestic, business, and international passengers. Specifically those  having a significant location near Lake Erie, by the United States and Canada border. The BUF New York is operated by Niagara Frontier. And has a single terminal but with heavy traffic.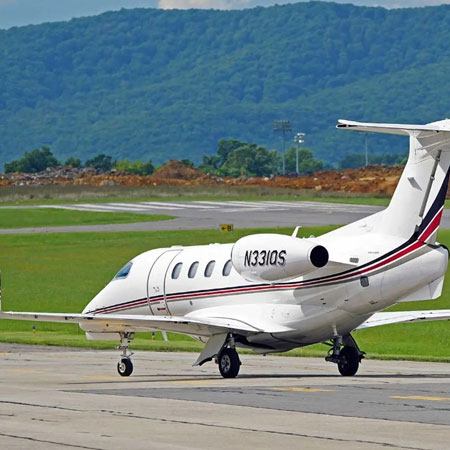 Francis S. Gabreski (FOK)
Francis S. Gabreski Airport is a county-owned, joint civil-military airport. It is located 3 nautical miles north of the central business district of Westhampton Beach, in Suffolk County, Long Island, United States. It is approximately 80 miles east of New York City. FOK has the longest runway after JFK International Airport, accurately measuring it to be 9000 x 150ft! ESL Limousine is providing airport car service for FOK. Covering corporate business clients, private aviation customers, as well as an Air National Guard (ANG) base for Rescue Wing.